The Best Weight Vests For Crossfit
Looking for a way to burst past a plateu and get that new PB? In this post we explore the 5 best weight vests for crossfit.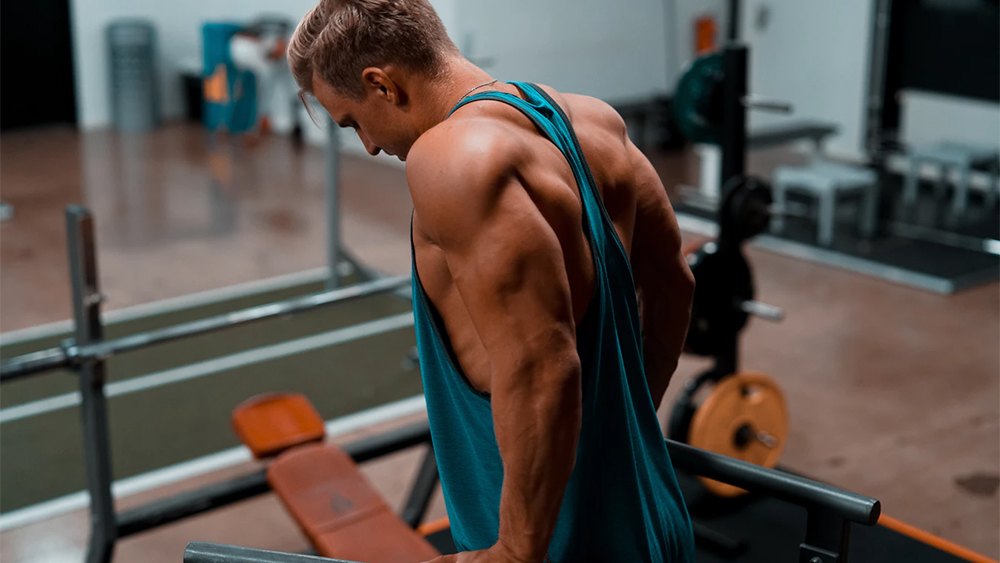 Unsplash
Crossfit is a sport well known for requiring a good level of upper body strength. After all, one of the most well known crossfit exercises is the Kipping pull up. But what happens when you hit a plateu? A great way to keep progressing is to invest in a weight vest for crossfit.
We found the Mir Air Flow Adjustable Weighted Vest to be the best weighted crossfit vest. Below we've listed our top 5 best weight vests for crossfit which we're sure you'll love!
Mir Air Flow Adjustable Weighted Vest
This fancy vest has a lot to love about it. It is machine washable and can even be put in the dryer. This is great because it prevents odors from accumulating. You get Life Time Warranty Services with the purchase of this weight vest.
They call it the MiR Air Flow because it is very breathable. This helps to keep your body cool during your workouts. The design is also made to absorb your sweat. Having the sweat in your vest instead of in between it and your body will make you much more comfortable during your workout.
One nice thing about this vest is it comes with adjustable shoulder straps. This allows for a much more personal, comfortable fit. There is also a Velcro belt for adjusting it around the waist. Also there are plenty of pockets in this vest to add extra weight or even to carry your phone or keys. There are no shoulder pads, but users do not seem to find this to be a problem.
The weights in this vest are made of metal. They are made of the same metal used in actual weights. The vest offers enough padding for them to not cause discomfort.
ZFOsports Weighted Vest
You get a lot of great features with this weight vest for Crossfit. You can get it at 3 different weight levels: 40, 60, and 80 pounds. All 3 of these options can be purchased in black. The 40 and 60 pounds options are available in "Arctic" as well. This vest has a handy pocket designed to carry a water bottle or your phone in.
This vest is one size fits all and has a handy belt for making adjustments. The weights for this vest are made or iron ore, which is actually a mixture of tiny pieces of iron with sand. These things are placed in two plastic bags and then a nylon bag to make sure your weights never leak.
You can throw this vest in the washing machine. The weights are not as easy to remove as some of the other weight vests on the market. It may be a better idea to just wear a shirt underneath this vest that you can wash instead. The connectors on the straps are Velcro, so washing should be done with care.
Both men and women can use this vest. Many users find it too bulky for running or sit-ups, but perfect for pull-ups, bar dips, and other strength building exercises.
RUNmax Cross101 Adjustable Camouflage Weighted Vest
This stylish looking weight vest can come with weights ranging from 12 to 80 pounds. No matter which model you buy, you can add and remove weights to get to the perfect number for you. This is another one size fits most vest.
Users find this vest to be very durable. It is simple to add or remove weights. This vest was definitely designed to take a beating and keep working. The distribution of weight makes this a decently comfortable vest to wear for extended periods of time. This is one of the few weighted vests for Crossfit on the market that comes with shoulder pads. Some users need additional padding there, however, to use this product comfortably.
The vest has an incredibly long strap for your waist. It connects using Velcro. Due to the length of the strap, nearly anyone can wear this vest. Both men and women find this vest to be a good choice for them. When tightened properly, this vest can be worn while running without bouncing around. The product comes with a manufacturer's warranty. Overall, this is a great choice for anyone into Crossfit. It is a great choice for beginners as well as seasoned pros.
CAP Barbell Adjustable Weighted Vest
With this vest, you can order many different weight versions. For the 40 pound model, you get 16 two and a half pound weights so you can fine-tune the amount of additional resistance you want. The weights are filled with steel shot, which makes them similar to sandbags. This is preferable to many Crossfit enthusiasts. You can order a vest with a maximum weight of 150 pounds. Vests with higher maximum weights can be adjusted by 4-pound increments.
The vest is very well made and will stand up to any abuse you put it through. All of the weights can be added or removed, but this has proven to be difficult for some users. There is one strap for around your midsection. For some people, this gives an ideal fit. Others wish for additional straps to make the fit a bit snugger. While the strap for around the midsection is adjustable, keep in mind the shoulder straps are not. This is not an issue for most users but could be for you depending on your height.
This is one of the more expensive weight vests out there but earns its high price with its quality build. This would be a great choice for anyone serious about Crossfit training.
RUNFast/Max Pro Weighted Vest
This popular weight vest helps add intensity to your workouts. It comes on one size only, and it should fit most people. Where you have a choice is in the amount of weight the vest comes with. There is a 12, 20, 40, 50, and 60-pound option. The price depends on how much weight you go with. With the larger weights, you can remove some to get the right amount to best fit your needs. This is great if you plan on using the vest for different types of workouts. The weights are easy to remove.
You get a manufacturer warranty with the purchase of this product. The straps are well made and do a great job of keeping the vest in place while you are working out. One small complaint is that they do not adjust. Again, one size fits most. Instead of metal weights, these vests have sandbags. Users find this to be a more comfortable experience that does not constrict their breathing.
This product is good for nearly any time of exercise, but would not be ideal for sit-ups. It simply covers too much of the torso to allow for them. That being said, the adjustable weight system makes this a good choice for anyone interested in Crossfit.
Weight Vest for Crossfit Buyers Guide

Wearing a weight vest while training can help you maximize your workout. You can get the results you are after in a fraction of the time. There are a number of benefits to finding and using the right one for you. This guide is designed to go over the benefits of a weight vest for Crossfit, what to look for when buying one, and how to get the most out of your new purchase.
Benefits of Using a Weight Vest
There are a lot of reasons to give serious consideration to adding a weight vest to your fitness routine.
Resistance Training: Giving your muscles more resistance means they will grow stronger, faster. If you feel like your Crossfit training has plateaued, adding a weight vest can help to get you out of your rut.
Improve Your Cardio: More weight on your body during your workout will make it work harder. This will help to get your blood flowing. Over time, this can even help remove blood clots.
Endurance: Your endurance will greatly improve if you run with a weight vest. While your endurance with the vest on will increase at a steady rate, you will be amazed at how far you can run without one on all of a sudden.
Weight Loss: If you are doing Crossfit to help you lose weight, know that one of these vests will help you burn calories faster. You can even wear a weight vest for your daily activities and burn extra calories if slimming down is your goal.
Improved Bone Density: Doctors often recommend weight vests to women who are suffering from bone loss. This is because the extra means your steps will have a greater impact. Your body will respond by strengthening your bone density.
What to Look for in a Weight Vest
There are certain qualities to watch out for in order to ensure you are getting a high-quality weight vest.
Durability
If your workouts are intense, you will want to make sure you are buying a weight vest that can handle that. Your vest should be made out of a durable material. It should also be sweat-resistant. Take a careful look at any stitching on your vest and make sure it looks to be high-quality. Double or reinforced stitching would be ideal.
Weight
How much weight are you wanting to add to your training? How much weight are you hoping to eventually add? These are important questions when shopping for your weight vest.
Most vests on the market have removable weights.
The maximum amount of weight your vest can hold is what is important. If you never plan on using more than 40 pounds, go with that. The more weight the vest can handle, the more expensive it is going to be.
You should also consider what the weights are made of. They are usually metal bars or sandbags. This is a matter of preference. Some people like the metal because they are easier to put in and out. Others prefer the sandbags because they are more comfortable to wear.
Adjustability
It is very important that your new vest fits you relatively snug. A good weight vest will have adjustable straps to give you a customized fit. While most vests have adjustable waists, it is harder to find one with adjustable shoulders. Depending on your height, this may or may not be a problem. You want to make sure your new vest is easy to adjust. Remember, even though most vests are "one size fits all," there seem to be a lot of exceptions to that rule.
Maneuverability
How well you can move in your new vest will impact your experience with it. Think about what kinds of activities you want to try while wearing the vest. Longer vests may make sit-ups impossible, for example. It is best to avoid a weight vest that is too bulky.
Maintenance
Some weight vests are machine washable, while some are not. Many people wear a shirt under their vest so that they don't get sweat on it. However, if you sweat a lot of do not want the extra layer, it will be important that your vest is washable.
Price
A weight vest can be quite expensive. Your budget will have to be taken into consideration when shopping. Heavier vests will cost more. Although the price of some vests may be daunting, remember that you get what you pay for. A well-made vest can easily last you for years.
Tips for Getting the Most Out of Your Weight Vest
Once you have the right vest, there are a few things to do to make sure you are getting the most out of it.
Wear the vest as much as possible. If you can add 10 pounds of resistance to daily activities, you will build muscle and burn fat even quicker. Consider wearing your vest while you do your housework, go out for coffee, or even at the office if you can wear it discreetly.
Run with it. To push your endurance and muscle building even farther, consider wearing it for a run every once in a while. In order for that to be a good option, the vest would need to fit snugly and not bounce around too much.
Incorporate other exercises. Even if Crossfit is your main thing, consider doing other workouts while wearing the vest. Push-ups and pull-ups are particularly good to do while wearing the vest.
Final Thoughts on Weight Vests for Crossfit

The best weight vests out there can be quite pricey. It is important to consider how much weight you can handle and what types of exercises you plan on doing while wearing one.
Like with any purchase, you will want to make sure you are getting your money's worth.
Be sure to read plenty of online reviews to learn about how the vest fits and how easy it is to add or remove weights. Ultimately, the best weight vest for Crossfit for you will depend on personal preferences. If you're consdering starting crossfit why not check their website out here.
If you're looking for more great equipment for crossfit training, why not check out our post on weight lifting belts for crossfit.
Stay on top with our newsletter.