The Best Fitness Trackers Under $100
Fitness trackers are a great way to help you work smarter as well as harder. This post brings you reviews of the 5 best fitness trackers under 100 dollars on the market.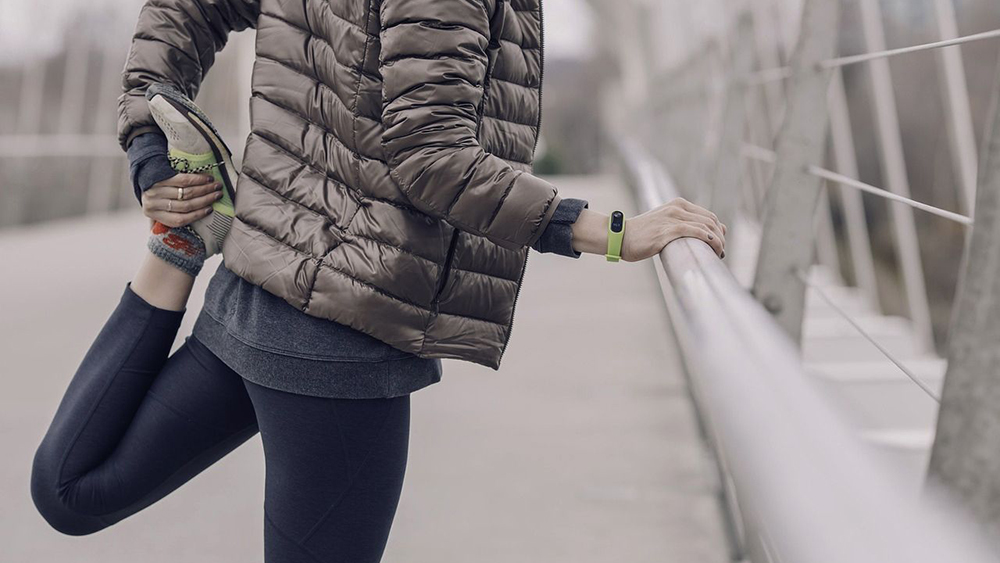 Pixabay
From counting calories to ensuring we stick to our optimal heartrate whilst exercisising, more and more of us are aiming to work smarter when it comes to exercise. This article brings you reviews and a buyers guide to help you get your hands on a great budget fitness tracker.
We found the Nokia Steel Activity & Sleep Watch to be the best fitness tracker available for under 100 dollars. Below we've listed the 5 best fitness trackers under $100 on the market to date.
Nokia Steel – Activity & Sleep Watch
Nokia, the very popular watch brand, makes its entrance into the fitness tracker game with this product. It is available in four colors – full black, steel black, steel black white, and steel rose gold. Be aware that the rose gold version is around 65 dollars more expensive than the cheapest option, steel black. All versions are made of premium materials, including the silicone sport strap.
This watch can last up to 8 months on a single charge. The watch uses a standard cell watch battery that can easily be replaced when the time comes. It can keep track of when you go for a walk, out running or swimming, and 10 other fitness activities. It is waterproof up to a depth of 150 feet. You can sync it to your phone and then download the completely free Nokia Health Mate to track your progress and get personalized tips.
The sleep monitoring on this watch is impressive. Not only will it analyze your sleep cycle, you can set a vibrating alarm that will wake you at the ideal time. Check your smartphone to see how much light and deep sleep you got as well as how many times your sleep was interrupted.
Huawei Band 2 Pro
With this stylish tracker, you can track your heart rate as well as your location. It has built-in GPS and can keep track of where you go on your workouts. If you want, you can even share your route with your friends on social media. Your phone and this tracker can share information. You can wear this 24/7 because it is waterproof. It is available in black, blue, and red.
Wear this tracker at night to keep track of how much REM sleep you are getting. It will give you a sleep-quality score as well as advice on how to get better sleep. The workout companion is great for tracking your calories burned and giving you advice on recovery time.
This tracker does need to be charged. Under light use, it can last for 21 days on a single charge. When using GPS and other advanced features, the battery life can be reduced to 4-5 hours. The tracker can be linked to your phone. You can get notifications as well as set alarms and reject calls right there on your wrist. If you are in the market for a fitness tracker under $100 that can monitor your heart rate, this is a great option.
Fitbit Flex 2
If you want a Fitbit for under $100, you are in luck. This product comes in black, navy, magenta, and lavender. It is incredibly thin and can be easily hidden. With this product, you get access to the very impressive Fitbit app. It tracks pretty much everything about your day, from activities to sleep. You can get in-depth analysis about calories burnt and REM sleep from the app. There is even guided coaching to help you reach your fitness goals.
You can use this tracker to set goals for your sleep, including what time you want to be in bed at night. It will help you keep track of sleep interruptions. This tracker is a great tool for developing good sleep habits.
There are color-coded lights for the display. They flash in certain patterns to let you know when you are getting a call or a text. This tracker also has the vibration alarm option to help you ease into your day without disturbing your loved ones. It will also remind you to move throughout your day. The default is to encourage you to take 250 steps every hour. This tracker has the ability to automatically track activities such as running, swimming, and aerobics. It will automatically upload information to the app for you to review later.
Garmin Vívofit 4
This fitness tracker is great for keeping track of a lot of statistics. You can track your sleep, steps taken, distance, and calories burned. It can help you develop a goal for steps and calories. Be aware that this product does not track your heart rate.
You can both swim and shower while wearing this tracker. It will sync with Garmin Connect, which is where you can track your progress, plan your activities, and even take place in social challenges. While wearing the tracker, Garmin IQ will communicate with Garmin Connect to let it know what kind of activities you are doing. Garmin IQ is also great because it eliminates the need to start or stop an activity timer. This product has a lot of non-fitness related features as well. You can check the weather and set alarms on it.
One thing amazing about this watch is that the included battery lasts for a year or longer. When it does die, it can be replaced. You never have to worry about charging this tracker, make it great if you want something you can wear 24/7. The color display is customizable. You can also get accessory bands in a variety of colors to match your personal style.
Misfit Wearables MIS2001
This smart fitness tracker can be paired with different devices around your home. It has a vibration feature that can alert you when you have a call, message, or even remind you to get up and move. This tracker does not have a rechargeable battery. The battery it comes with should last you around six months.
The manufacturer of this watch calls it "swim-proof." It can track calories, steps, distance, and sleep cycles. It will monitor the times you spend in both deep and light sleep. You can download the Misfit app to sync your tracker and monitor your results. The app provides you with charts and other easy to read information.
What sets this fitness tracker apart is its unique look. Made of an anodized aluminum disc, the display has 12 different colored LED lights. It can show you the time as well as track your progress in a number of ways. Users admit that the display is unusual and can take a bit to get used to. That being said, this product is still well-loved. One thing in particular people seem to enjoy about it is how quick the band dries. This is great if you plan on wearing your tracker when you swim, shower, or even just wash your hands.
Buyers Guide for Fitness Trackers Under 100 Dollars

Fitness trackers are growing in popularity. Not only can they help you improve your workouts, they can give you a ton of valuable information about your health. It used to be cost-prohibitive for many people to buy a fitness tracker. Luckily, as the technology advances and more companies enter the market, there are now several good options out there for under $100.
When shopping for a fitness tracker, there are several things to keep in mind. This guide is designed to highlight the biggest considerations to keep in mind when looking for the best fitness tracker under 100 dollars.
Battery Life
Fitness trackers have been moving away from having rechargeable batteries. Many people are wanting to wear their tracker around the clock to get information about their body 24/7. There are several trackers out there now that can lasts months, or even a year, on a single button cell watch battery. Once the battery dies, you can easily replace it and move forward. If you are wanting to track your sleep habits, it is a good idea to get a tracker that does not need to be plugged in at night.
Display
There are several different types of displays available on fitness trackers. Generally speaking, the ones with a watch-like interface cost more than $100. There can always be exceptions to that rule, however. In this price range, you are likely going to get a simple LED display or no display at all. In those cases, the tracker relies on your smartphone or another device to give you information.
Apps
Before deciding what tracker you will purchase, try out the app that goes along with it. A good one will be easy to use and archive all the information it is given. Speaking of apps – make sure the tracker your buy is compatible with your device. Some are made specifically for Android, Apple IOS, or Windows.
Some apps have extra features like guided workouts or breathing exercises. They will generate charts and be able to show you how far you have come so far.
Design
Since you will likely be wearing your new fitness tracker all of the time, it is important you like the way it looks. Most fitness trackers come in a few different color options. Others allow you to purchase bands to change their color. Consider if you want a tracker that looks like a watch or something that is more subtle and easy to hide. If at all possible, try the tracker on before buying it. This will not only help you decide if you like the way it looks, but also get an idea of how comfortable it will be to wear all day and night.
Waterproof
Another thing to look out for if you want to wear your fitness tracker all the time is if it is waterproof. This is useful not only for swimming, but showering, washing dishes, and even washing your hands. Even the less-expensive fitness trackers out there now are usually waterproof for depths up to 150 feet.
Activity Tracking
The main reason most people buy a fitness tracker is to know how many steps they are taking and how many calories they are burning. Fancier trackers can tell when you stop and start an activity, and even what activity you are doing, to make keeping track of your fitness a breeze.
Sleep Tracking
For many people, the appeal of a fitness tracker lies more in tracking them when they are completely inactive. Some trackers simply know how long you slept, while fancier ones can keep track of your REM cycles.
If you are interested in improving your sleep, you will want to buy a fitness tracker that gives you a full analysis of what goes in when your head hits the pillow.
Luckily, there are now several models on the market for under $100 that do just that. Having a silent alarm is a great thing, as well. It allows you to start your day off right without bugging anyone else in the room.
Other Features
Do you want a tracker that will monitor your heart rate? How about one that will tell you the weather? These are optional features that may or may not be important to you. It is important to know exactly what information you want from your tracker before you start your shopping. It is now even possible to get a tracker with GPS abilities or a barometer to keep track of how many stairs you have climbed.
Durability
So you're looking for a fitness tracker under $100. Just because the price tags low doesn't mean the build quality has to be. Your new fitness tracker needs to last for a long time. Pay careful attention to what both the screen and straps are made out of. Also, make yourself aware of what kind of warranty the tracker comes with and what kind of reputation the manufacturer has for customer satisfaction.
If you're someone who trains both cardio as well as weight lifting be smart when wearing the watch. You don't exactly need it on when you go for a new deadlift 1 rep max. You'll find wearing your lifting straps much more beneficial than your fitness tracker in these instances.
User Experience
For some people, how easy to use the fitness tracker is will be the biggest factor. Find out if it will automatically detect when you start or stop your exercise. The same is true about when you fall asleep and when you wake up. It is also important to know if it syncs with the app automatically, and if so, how often.
Read user reviews on how easy it is to communicate with the tracker.
If it doesn't have a full touch-screen, how do you tell it what you want it to do? Many of the more simple trackers rely on a single button. Find out how easy people have found the tracker to use.
Final Thoughts on Fitness Trackers Under $100

It is entirely possible to get a high-quality fitness tracker under $100. Before you start researching the ones on the market, be sure to think long and hard about what information you are hoping to gain. A fitness tracker can be a great motivational tool to help you move towards your goal.
It can also give you a lot of information about what is and isn't working for your body. As technology advances, fitness trackers are offering more and more features. Fortunately, they are no longer the bank-breaking purchases they used to be. For more information on fitness and activity trackers check out this very informative Wiki post.
Stay on top with our newsletter.