The Best Gym Towels
Finding a great gym towel can be difficult. This post brings you reviews along with a buyers guide to help you find your perfect gym towel.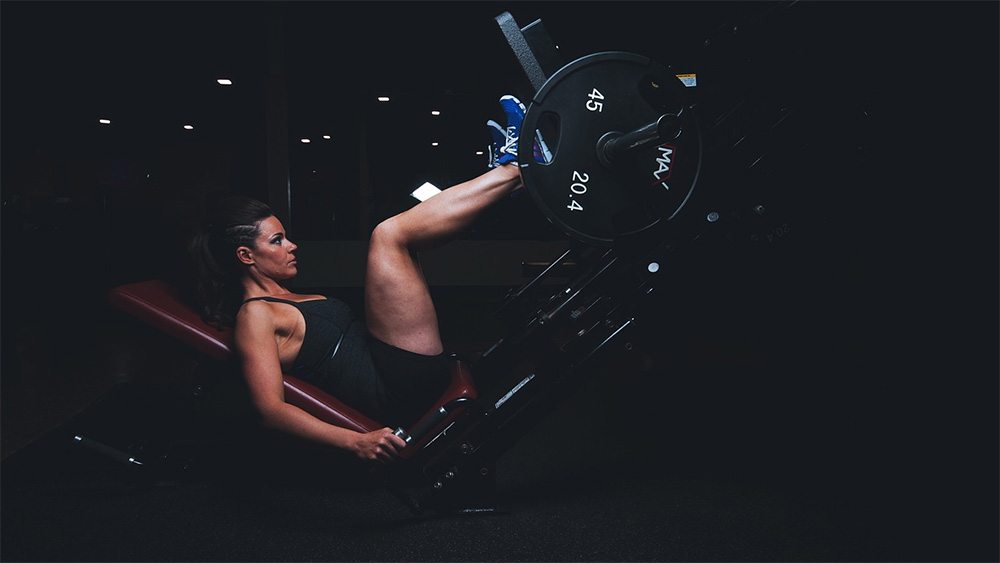 Pixabay
Carrying a gym towel with you is an essential part of the etiquette in most gyms these days. They're vital in controlling your sweat during workouts and ensuring that gyms are as clean and hygienic as possible. This is why it's important you find the best gym towel for absorbing sweat.
We found the Rehosun Microfiber Towel  to be the best gym towel available. To find out why keep reading!
The products in the table above were ranked based on a combination of personal experience and consumer research. As you can see these all rank very closely and are all great quality gym towels.
Best Gym Towels

Finding the best gym towel isn't as simple as you might think. You need to consider a variety of factors such as material, weight and size. After all, it's likely you'll use your gym towel every time you work out so buying the right one is vital. Below we've listed 5 of the best gym towels on the market to date.
Rehosun Microfiber Towel
This lightweight towel is great for throwing into your gym bag. It is very compact, taking up only 1/3 of as much space as your average towel. Even the extra large version of this towel is lightweight, weighing less than one pound! If a small towel works for you, you're adding only 0.2 pounds to your bag.
Made from 80% polyester and 20% polyamide, this is a great towel to take when you are working out. This combo is very absorbent and will dry quickly. Unlike some gym towels, this one still manages to be soft and feel great on your skin.
The makers of this towel are so confident in their product that they are willing to offer a lifetime warranty. If at any time you decide this product isn't up to your standards, you can contact them for an exchange or refund. Coming in a wide range of color choices, as well as four different sizes, this is a great option for both men and women.
Desired Body Gym Towels
One of the best things about these towels is they absorb moisture and are odor-free. You can use one of these towels multiple times before having to throw it into the wash. The microfiber material that helps kill odors is also what makes it so fast-drying and absorbent.
The waffle design with a reinforced border makes this a towel that will last you for a long time. If you are unsatisfied with this purchase, the manufacturer gives you forty days to contact them for a full refund. One drawback with this towel is it only comes in white and gray. The look of these towel is stylish and can appeal to both men and women.
This towel comes in only one size. Due to the material, it is very stretchy. It only weighs 5.3 ounces, making it another great option for throwing in your gym bag. People enjoy the fact that there are no tags or hooks that will irritate your neck.
OlimpiaFit Microfiber Towels
This is a great set because you get three different sized towels with it. The large towel can easily double as a mat for Pilates or Yoga. The middle towel is very lightweight and easy to carry. The small towel is great for wiping off during a workout and takes up almost no space in your bag.
These towels are antimicrobial as well as incredibly absorbent. They can easily absorb up to four times their weight while still managing to dry much quicker than traditional terrycloth or cotton towels. The edges of these towels will not fray thanks to their durable color stitching.
When you buy theses towels, you get a convenient carrying case. It includes a hook for hanging to make sure your towels don't touch a dirty locker room floor. Each of the towels has an elastic band to make storing these towels a breeze.
You can only get these towels in gray. They are ideal for both men and women. Since they are made of very plush microfiber, they feel great on the skin.
Mayouth Gym Towels
One great thing about these towels is the wide variety of colors they come in. You can either get a set of one color or three different colors when you buy these. All three towels are the same size.
Like many gym towels, these are made of 80% polyester and 20% polyamide fiber. These materials are popular for their ability to both absorb a lot of moisture and dry very quickly. As with most gym towels, they are lightweight and easy to throw into your gym bag.
The material is anti-bacterial and the fact that these towels dry so quickly means they are unlikely to get mold or mildew on them. You should not need to wash them after every use, but when the times comes they can be thrown in your washing machine.
Users love how soft these towels are. Despite being smaller than your average towel, you can easily use one of these to dry off after showering. Since you get three of them, you can throw two in your bag for your workout – one for wiping sweat and one for drying off when you're done showering.
GEJULIC Cooling Towel
This gym towel is unlike most on the market. On top of wiping away sweat, you can use this towel to help cool off during or after your workout. You simply soak it in water, wring it out, and snap it a few times. If it starts to feel warm, you can try snapping it again. This process can be repeated as many times as you need.
It is made for Japanese cold silk that is both lightweight and breathable. This material, in combination with the honeycomb design, is what allows it to cool you down. The materials are chemical-free and should not cause irritation to your skin. It is completely odorless. After it dries, it will not harden so that it can be used during your next workout.
Another perk of this towel is it has an SPF 50 rating. It can block roughly 98% of direct UV rays to any part of your skin covered by it. This is a great product for anyone who gets very warm during their workouts and doubles as a great way to cool off on hot summer days.
Buyer's Guide

Gym towels are essential for most gyms so it's really important you carry one. So much so you should consider them part of your gym outfit. When you get serious about working out, you may find that your average bath towel does not suit your gym needs. The towels provided by most gyms are cotton and not ideal for working out. When you are shopping for your own gym towel, there are several things to think about. You may also want to consider buying a few so you always have a clean one on hand.
Why Use a Gym Towel?
You may be on the fence about whether or not you need to invest in towels specifically for going to the gym. Here are some of the reasons have gym towels are a great idea:
You Feel Cleaner
If you get a good towel, it will help prevent you from feeling sweaty and hot. This may allow you to hold off a little longer before hitting the showers.
Protection From Germs
If you do not have a good workout towel, you are likely to wipe at your face with your hands. This is a great way to introduce bacteria to your body that can lead to fungal infections or acne. Having your own towel, that you know is clean, can help you prevent the spread of bacteria.
They Act as a Barrier
After wiping down a piece of equipment you plan on using, you can lay down your gym towel. This adds an extra layer of protection that can keep you from getting the fungal infections that can be prevalent in gyms.
Portable
Since you will be taking your gym towel, or towels, back and forth with you to the gym, it is important that they are very portable. You will want a towel that is both compact and lightweight. This way, they can easily be folded and put into your gym bag with the rest of your gear.
You will also likely be carrying your towel around with you in the gym. A cotton towel will be awkward and weigh you down. Gym towels made of microfibers can easily be slung over the shoulder and forgotten about. If you have a good gym towel, you should be able to fold it down into roughly the size of your fist.
Absorbent
Whether you are bringing a towel along to wipe up sweat or to dry off after a quick shower, you will want it to be able to absorb a lot of moisture. A good towel should be able to absorb 3-4 times its weight in moisture and then dry relatively quickly.
The way your towel is made affects how absorbent it is. The more loops in the fabric, the more moisture it will be able to handle.
Durability
Gym towels go through a lot, so it's important that they are made of a sturdy material. You will want something that isn't going to fray or fade after a few uses. Microfibers are excellent for standing up to wear and tear.
Your standard cotton towel likely won't last you very long in a gym, and it may stand out in a bad way. A well-made gym towel can keep you looking stylish for many workouts to come.
Fabric Type
There are a few different fabrics that gym towels are made of. Although it is not ideal, cotton is a popular choice simply because it can absorb so much moisture. People also like it because it is so soft to the touch. Unless it is exceptionally well-made, a cotton gym towel is likely to show wear relatively quickly.
Cotton-poly blends aim to solve the durability problem. Not only are they more durable, they do not shrink as easily as pure cotton towels. They are also often lighter.
Microfiber is a material that is growing in popularity, and with good reason. Not only is it lightweight and compact, it also dries way faster than other gym towel materials.
Size
When you hear towel, you probably think of a product sized like a typical bath towel. Gym towels actually come in a variety of sizes. Many of them are much smaller than bath towels. It is important to pay attention to the dimensions of any potential towel purchase, especially if you are shopping online.
Hand towels are great because they are easy to carry with you around the gym. They can be used to wipe the sweat off of your face and hands or to wipe down equipment before you use it. You can also buy gym towels that are the size of bath towels. These are ideal for using after a shower.
If you choose a microfiber product, you will not have to worry about bringing home a wet towel.
Color
The color of your towel can affect more than just your look when heading to the gym. White towels do not fade, so they can be washed in the hottest water possible to kill all of the bacteria. On the other hand, white towels show stains easily. Sweat stains can be unsightly and difficult to get out. There is a wide range of gym towel colors available.
Softness
Some people worry more about the softness of their gym towels more than others. This is understandable, considering you use them on the sensitive skin on your face. If the texture and feel of your towel are essential to you it may be necessary to spend a little extra money.
Price
There is a huge range of prices when it comes to gym towels. Generally speaking, the more a towel costs, the more absorbent it is. The pricey ones also tend to be softer. There are, of course, exceptions to this.
Reading reviews online is a great way to learn from the experiences of others.
Final Thoughts
A good gym towel can make a surprisingly big impact on your workout experience. Be sure to take the time to find the qualities, like material and size, that best suit you. Once you have your towel, follow the washing instructions to make sure it can last for many workouts to come.
For more information on using gym towels check out this great post.
Stay on top with our newsletter.