The Best Pre Workout For Women
Finding a great pre workout can be a game changer. This article reviews some of the best pre workout for women and brings you a buyers guide.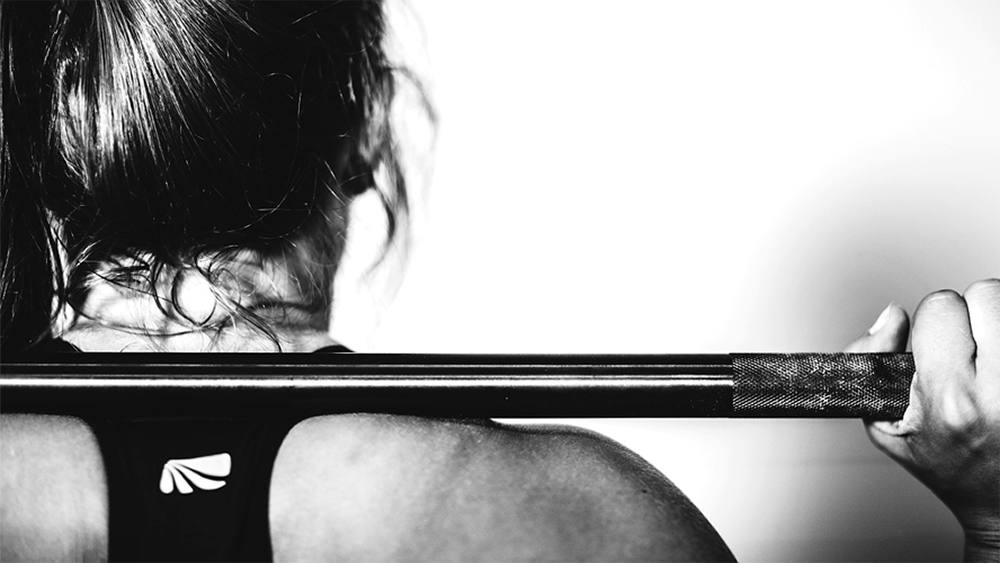 Pixabay
Finding a great pre workout can be beneficial for anyone regardless of their gender. However, for many women there's a common misconception associated with supplements that often puts them off. This article brings you some of the best pre workouts targeted for women on the market to date.
With many pre workout brands targeting a male audience, it can be difficult to find which one's best for you. We found the best pre workout for women to be IdealLean Pre Workout For Women. To find out why, keep reading!
Best Pre Workout For Women Comparison
| Image | Name | Rating |
| --- | --- | --- |
| | IdealLean Pre Workout For Women | |
| | NLA for Her | |
| | FitGirls Prep Pre-Workout | |
| | Naturefine Women's PreWorkout Supplement | |
The products in the table above were ranked based on personal experience and consumer research. It's important not to jump into a decision and consider a variety of factors when buying a pre workout.
Best Pre Workout For Women

Finding the best pre workout isn't as simple as just finding the first product that fits your budget. You should consider consumer reviews and do your own research before buying a product. Below we've listed 4 of the best pre workouts for women on the market which will take your workouts to the next level.
IdealLean Pre Workout For Women
There are many reasons for women to love this product. It comes in two tasty flavors: watermelon ice and blueberry raspberry. The IdealLean company prides themselves on providing clean and natural energy to women before they workout.
Phosphatidylserine, citrulline malate, and beta-alanine are all ingredients included to help make sure your muscles can make it through the whole workout. This formula is designed to help boost your energy as well as focus to make sure nothing stops you from completing your training.
There are a few fat-burning ingredients included in this product as well. They are green tea extract, CLA, and Thermodiamine. These ingredients help to eliminate fat without messing up your metabolism.
They also do not cause the jittery feeling some other fat-burning ingredients are known for.
This product promises to boost your mood as well. This is great for people who often feel like giving up in the middle of their workout. There are also ingredients in the powder for added endurance. All of this adds up to maximizing your workout and getting results even faster.
Coming in a powder form, this tasty product can be mixed with water or included in a pre-workout shake. This is just one of the many reasons this product might make the best pre-workout drink for women.
NLA for Her
One of the best things about this supplement is it has ingredients designed to prevent catabolism. That is basically the process of your body using up your muscles in order to provide you with energy. For people wanting to tone and add muscle mass, this is a great feature.
What makes this one of the best pre-workout supplements for women is the high-quality ingredients they use. On top of the things in the powder designed for muscle building, there are also ingredients meant to help you focus. They assure customers that all of the energy they feel when using their product comes without the jittery crash afterward.
With this product, you can use anywhere from 1-3 scoops, depending on your needs. In just 20-30 minutes, you should start to feel the motivation and energy needed to have a truly epic workout. As a result, you might find yourself able to workout harder than ever before.
Users of this product are very satisfied with the taste. A supplement that tastes good while providing clean energy is definitely worth considering.
NLA for Her is a leader in supplements aimed at female exercise enthusiasts.
Their goal is to provide women with a choice that is more powerful than traditional women's supplements without being as powerful as those made for men.
It is not a product that is appropriate for vegans, but it may be the right product for everyone else.
FitGirls Prep Pre-Workout
This budget-friendly option offers many of the same benefits as the more expensive options out there. There are many high-quality ingredients in this powder that provide you with a wide range of advantages.
Being great-tasting is one of the things this product is known for. It is also very easy on the stomach, making it a great people who have had negative experiences using pre-workout supplements in the past.
To prevent your muscles from getting tired, this powder has Matrix Beta Alanine. Not only does this increase the power and endurance of your muscles, it helps to control the pH level. All of this adds up to a better performance during your workout.
On top of making your workout more effective, there are some health benefits to using this product. It has ingredients that have been shown to lower LDL (bad cholesterol) while at the same time raising HDL (good cholesterol.)
It will make your body more sensitive to insulin, which is an effective way to stimulate weight loss.
FitGirls is another company that focuses solely on making products that meet the needs of the female body. Even at the lower price, it might just be the best pre-workout for women.
Naturefine Women's PreWorkout Supplement
This supplement was made with adult women of all shapes and sizes in mind. It uses patented levels of ingredients that have been scientifically proven to be effective at boosting focus and energy. As a bonus, it reduces stress and tension. CitraLM™, TeaCrine™, and Zembrin all have been tested and proven to help take your workout to the next level.
For vegans, this may be one of the best pre-workout supplements on the market. It is free from GMOs, allergens, gluten, wheat, preservatives, and animal derivatives. NatureFine says this product is 100% safe to use. It has no known side effects.
Unlike the other products on the list, this one comes in a capsule form.
For people who want something quicker and easier than mixing a powder into a drink, this is a great option.
If you are looking for a product with a money-back guarantee, rest-assured that this product comes with one. Anyone who is not satisfied can get their money refunded. They are confident that you will love their product, however, because it has been thoroughly tested and proven to work.
This product may be exactly what you need to change your life for the better. Between the added motivation to workout and the improved mood, you are bound to be happier as well as healthier.
Buyer's Guide
Many workout products on the market seem to be geared towards men. As a result, many women aren't aware of how important a pre-workout supplement can be to their routine. Luckily, there are a variety of products out there that are designed specifically for women.
There are many benefits to taking a supplement before working out. If nothing else, it may provide you with the burst of energy you need to get going. Women often find many other benefits to using a pre-workout supplement.
Before you put anything into their body, it is important to do some research. This buyer's guide is designed to summarize the most important things to think about when shopping for a pre-workout supplement.
Why Pre-Workout Isn't Only for Men
On top of a proper diet, a pre-workout can make a huge impact on a woman's workout. Many women lead exhausting lives and have very little energy leftover for working out. This is where a pre-workout supplement can come in handy.
Both men and women can benefit from the additional energy and other benefits taking a pre-workout supplement can provide. Many products out there are good for men and women. There are a few products that women should avoid, primarily those that contain testosterone-boosting ingredients. These include fenugreek, Tribulus, and D-aspartic acid.
There are many ingredients that are the same for both men and women. These are beta-alanine, whey protein, and carbs. That is because these have proven effective in boosting energy, strength, and focus for everyone.
Benefits to Look for in Pre-Workout for Women
There are several things that women can get out of their pre-workout supplement on top of a burst of energy. Here are some other benefits to look for:
Time-Released Formula
This makes sure that the energy lasts for the entire workout and can reduce the likelihood of crashing.
Good for the Skin
Pre-workouts that contain ingredients that help add a glow to the skin can be attractive to some women.
Flavors
Some products come in only one flavor, while others have several choices. How important taste is will come down to your personal preference.
Vegan
For some women, physical fitness and a vegan diet go hand in hand. There are several pre-workout supplements on the market that are okay to use on a vegan diet.
Induce Fat Loss
Supplements that include carnitine and Citrus Aurantium have been shown to help women burn fat during their workouts.
No Artificial Anything
There are products that will use artificial coloring and flavoring. This may or may not be a big deal. If you are concerned with staying more natural, there are several products that lack anything artificial.
Money-Back Guarantee
It is always nice to be able to get a refund on a product that doesn't work. Since finding the right product for your individual needs may take a while, having a guarantee like this can be reassuring.
What Makes a High-Quality Pre-Workout for Women
While the features above are optional, all good pre-workout supplements for women will have the following things in common:
Not Full of Stimulants
Supplements that have too many energy-boosting ingredients can be hard on the stomach. It is important that you check the label for the number and amounts of stimulants in the product.
Won't Cause a Crash
This relates to how many stimulants are in the product as well. If there are too many energy-boosters, such as caffeine, a post-workout crash may occur. This unpleasant experience should be avoided if possible.
High-Quality Ingredients
Caffeine, beta-alanine, arginine, and carbs should be in any pre-workout supplement for women. These have proven to be the most effective at boosting energy without the negative side effects.
Boost in Energy and Strength

Ideally, a pre-workout will help take a workout to the next level. If one product isn't working, trying others may be necessary before you find the right fit.

For women who have no idea what product to start with, it may be wise to go with a brand that has a great reputation.

Companies that have earned trust can usually be counted on to provide a product that has the best ingredients and lab-testing to back it up.
How to Use a Pre-Workout
In order to allow the body to absorb all of the nutrients, the best time to have a pre-workout supplement is 30-45 minutes before the workout begins. For those sensitive to caffeine, this may mean moving all workouts to the morning or early afternoon.
The amount to use will vary from product to product. It is important to carefully read the directions to make sure side effects do not occur. Experts recommend starting with half of a serving. For some people, that will end up being plenty to experience the needed boost. If that is the case, each tub of the supplement will last twice as long!
For more information on taking womens pre workout check out this great guide.
Myths About Pre-Workout Supplements for Women
For many women, there are reasons they won't consider using a pre-workout supplement that simply aren't true. Here are a few myths regarding the issue, and why they are nothing to worry about:
A supplement will make a woman look too big.
Many females fear looking too masculine as a result of supplements and intense training.
While some products, particularly those that contain creatine, do pack on mass, many products designed for women deliberately leave those ingredients out. If desired, you can purchase supplements designed to help sculpt the body and promote fat loss.
Pre-workout supplements make people jittery.
If you are sensitive to caffeine, this may be a legitimate concern.
Otherwise, a good supplement will provide the appropriate amount of energy to get through a workout without leaving behind jumpy feelings.
People can't sleep after taking a pre-workout.
Many people can drink coffee up until bedtime with no effects.
Others have to quit with the caffeine by noon in order to fall asleep at night. For people especially concerned about this, there are supplements on the market that are not stimulating, Caffeine free preworkout is a great example of this.  For everyone else, it is even more important to start with a half-dose and build up to a full one if necessary.
Pre-workout supplements aren't safe for women.

There is limited research on how bodies, particularly female bodies, will react to supplements.

However, the studies that have been done have shown that pre-workout supplements do not change the resting vital signs of females. As long as the proper doses are taken, pre-workout supplements appear to be perfectly safe.
Final Thoughts
A pre-workout is one of the best supplements that a woman can take. They can provide the energy boost, focus, strength, and endurance needed to see the desired results. Who wouldn't want to make sure they were getting the most out of their workout?
The specific supplement that is right for you will depend on what you are needing to improve your workouts. For some, it is increased blood flow and for others it is help growing muscles. Reading and researching specific ingredients can help in finding the perfect fit.
Most of the reasons women are reluctant to use a pre-workout are just myths.
When some research is done, one of these supplements can help women lose weight, sculpt, or build body mass, depending on what their goals are.
If you're looking for some extra information on womens pre workout, check out this post from idealfit
Stay on top with our newsletter.