The Best Vegan Protein Bars
Due to a limited range of options vegans often struggle to find a protein bar they love. This post reviews 5 vegan protein bars and brings you a buyers guide.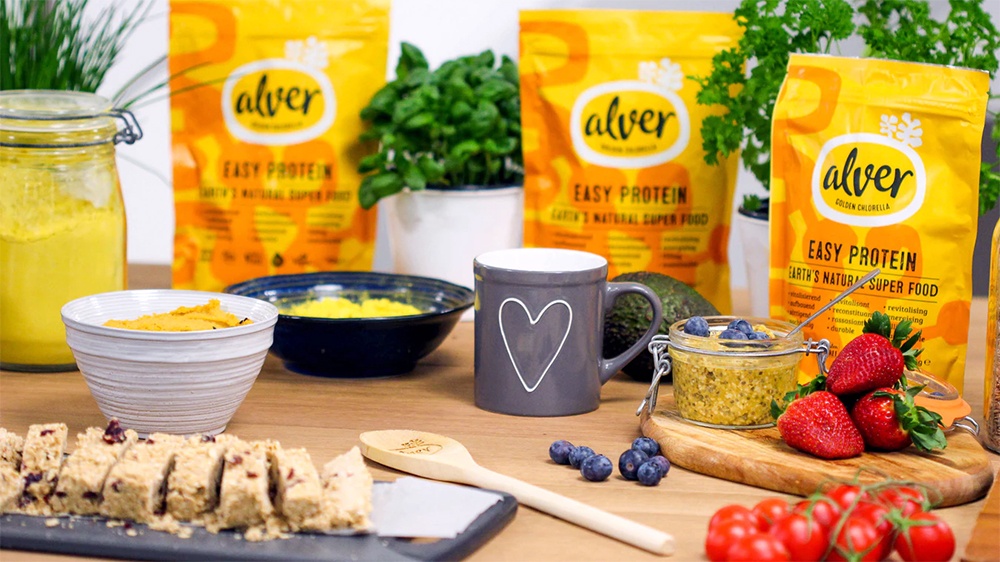 Pixabay
Protein bars are a great way to get a quick protein hit. If you're vegan, however, then your options are likely to be slightly limited. This doesn't mean you can't get a great tasting protein bar that's competitively priced. In this post we explore some of the best on the market to date as well as bring you a buyers guide. This should help you make an informed buying decision and find a vegan friendly protein bar you'll love.
We found the PROBAR Base protein bar to be the best on the market for vegans. To find out why keep reading!
Best Vegan Protein Bars Compared
As you can see from the table above, the protein bars in this article have varying amounts of calories and protein per bar. It's difficult to rank the bars as your preference is likely to depend on your fitness goals. If you're looking to gain weight, you'll obviously favor the protein bars with more calories. On the flip side of this if weight loss is your goal you'll want the bars with lower calories.
The Best Protein Bars for Vegans

It takes a variety of factors to make a great protein bar, from how calorie dense it is to how much protein it bears. You'll want to find something that tastes great but also matches your budget. After all you don't end up with something that breaks the bank.
Below we've listed 5 of the best protein bars for vegans which we're sure you'll love.
PROBAR – BASE 2.46 Oz Protein Bar,
These bars are great because they pack 20 grams of pure plant protein into every serving. On top of that, you get 4 grams of fiber. This is great for helping you feel fuller, longer. You also get 15% of your recommended daily fiber. One bar is equivalent to one serving.
Omega-3 fatty acids are present in these bars to help boost your overall health. There are chia and flax seeds to give you those fatty acids as well as help to boost the natural fiber content. These bars are gluten-free and safe for everyone to eat.
These bars can be purchased in seven different delicious flavors, including cookie dough, peanut butter, and mint chocolate. You can also buy the variety pack if you like to mix things up. Cocoa powder is an ingredient that helps make these bars taste great while also giving you antioxidants and promoting heart health.
You will find no animal protein, no milk, no dairy, no GMOs, and no artificial ingredients in these bars whatsoever. Probar is a company devoted to sustainability while providing their customers with high-quality and scrumptious protein bars. Keep in mind that these bars have 275 + calories in them a piece and should be eaten in moderation.
Amrita Paleo Friendly Nutrition Bar
If your tastes include more fruits and less chocolate, these may be the better vegan protein bar for you. They come in seven different flavors but include things like mango coconut and apple cinnamon with their chocolate options. They even have a sunflower butter and jelly option.
You get 15 grams of plant-based protein in each one of these bars. What makes them great for athletes is the superior protein to carb ratio. They offer you 30% of your daily protein needs while only taking up 10% of your daily fat and 11% of your daily carbohydrate needs. There is 0% of the daily allowance for saturated fat. Amrita nutrition bars are considered cholesterol-free. These bars are completely organic and made of sustainable ingredients. They make their bars in the USA in small batches to minimize the processing.
These bars are completely raw, dairy-free, gluten-free, soy-free, and of course, vegan. There are zero artificial colors, flavors, or preservatives. This leaves nothing but natural goodness for fueling your workouts or just helping to get you through your day. You can feed these nutrition bars to the whole family, including the kiddos. Compared to many other vegan-friendly bars on the market, these are quite affordable.
SimplyProtein Bar
At only 150 calories, these bars are great for anyone watching their caloric intake. You get 15 grams of protein and only 1 gram of sugar in each 1.4 ounce bar. There are 10 different delicious flavors to choose from when ordering this product. The chocolate flavor is particularly popular. You can also get a variety pack. With only nine ingredients, it is easy to see exactly what you are getting with these vegan protein bars.
One thing that is great about these bars is the fiber content. With 7 grams, this is definitely something to consider if you are trying to add more fiber to your diet. There is also 10% of your daily calcium and iron in each of these.
These are great for anyone who needs vegan, low-carb, plant-based, or gluten-free protein bars. Be aware that there is both soy and peanut products in this product. There may also be milk products, so be careful ordering this product if you have any allergies. These bars are 100% cruelty-free as well. One thing that makes these bars unique is the crispy texture. This is a love or hate thing for people. It just depends on your personal preferences.
Pegan® Protein Bar
This protein bar is advertised as a meal-replacement bar. It has 20 grams of organic seed protein. The bars are sweetened with monk fruit and contain only 1 gram of sugar. There are probiotics to help aid in digestion as well as curb your appetite for up to 4 hours. They are non-GMO and free of soy.
If you are not sure how fast you will eat these, know that they are made to stay fresh for 18 months. This is accomplished by using very little water. The facility these are made at is dedicated gluten-free. The manufacturer is very proud of this "non-gritty" protein bar. These protein bars are nice and soft and made to please your sweet-tooth.
Pegan is new to the protein bar game. The name comes from combining vegan and Paleo. They make their bar from 98% organic materials. They add no sugar, dairy, corn, or any other "junk." If you are out to build muscle, you will appreciate the full amino-acid profile in these bars. It comes from the organic seeds or Sacha Inchi, depending on the flavor. These bars are great for anyone wanting to lose fat or add lean muscle. Both kids and adults can benefit from the nutrients in these great tasting bars.
CLIF BUILDER'S – Protein Bar
These big protein bars offer you 20 grams of high-quality protein. The bars are considered low glycemic. This company strives to provide you with a building block to a new, healthier you. All of their products are made from organic and sustainable ingredients. They go out of their way to support farming communities and do their part to keep the planet healthy.
The taste of these bars is amazing. They use family-inspired recipes to make sure you actually enjoy eating their vegan protein bars. These are non-GMO. You should be aware that they do contain both soy and almonds. Although there is no wheat or dairy in the ingredients, they cannot guarantee there will be no trace amounts in their bars. The same is true of peanut and other tree nuts.
Users compare these to healthy candy bars. Instead of being gritty, they have a pleasing, chewy texture. Many people who do not like protein bars will gladly eat these. Clif has been making protein bars for many years and has perfected giving you great taste with healthy ingredients.
What is impressive about these bars is the number of vitamins in them. On top of giving you 40% of your daily protein, they give you 50% of your vitamin C, 30% of your vitamin A, and 35% of your calcium.
Vegan Protein Bar Buyers Guide

Vegans sometimes struggle to find good sources of protein that taste good. Vegan protein bars can be the solution to this, however. There are many brands out there that make great tasting bars in a variety of flavors. Like with all products, not all vegan protein bars are created equal. It is important to do some research before deciding which bars are right for you. If you are a vegan looking to add more protein to their diet in a simple and delicious way, check out this guide for finding the best protein bars on the market.
Why Eat Protein Bars
There are a lot of reasons to consider snacking on protein bars during your day. On top of adding protein to your vegan diet, which may be lacking in this area, consider adding protein for the following reasons:
Weight Loss
Although not something generally associated with vegans, it is possible you are struggling with your weight. Protein is very filling, even if it comes from a plant. This helps curb your appetite and cut back on snacking. It also makes your body work harder to digest it, meaning you burn more calories.
Build Muscle
Eating protein is a great way to get your body to stop breaking down what it already has. It encourages protein synthesis. This is why athletes are so obsessed with their protein intake. The quality of the plant protein you are eating will impact how much it will help you build lean protein.
Convenience
Let's face it, you don't always have time to cook a meal. Throwing a protein bar in your gym back on the back seat of your car makes sure you always have the fuel your body needs to function. Factor in how much harder it is to get protein into a vegan diet, then the convenience of these bars becomes clear.
High Blood Pressure
If you struggle with your blood pressure, know that multiple studies have recently shown that high protein intake has been linked to reducing hypertension. This is the medical term for high blood pressure.
Stronger Hair and Nails
Plant protein can give your body the building blocks it needs to have healthy looking hair and nails. Eating a protein-rich diet can also help your hair and nails grow faster.
Bone Building
Similarly, protein is great for helping to strengthen your bones and ward off diseases such as osteoporosis. It is the amino acids that are found in protein that makes this possible.
Sleeping Better
Struggle to get a good night's rest? Protein eaten during the day will help you have energy when you are supposed to and also help you to crash when you want to. Chemical transmitters react with protein to give you a boost during the day and then tells your brain when it is time for sleep.
What to Look for in a Vegan Protein Bar
Now that you know all of the reasons why you need protein, let's look at what things you will want from your protein bar.
Amount of Protein
If you are looking to add more protein to your diet, you will obviously want to check out the number of grams in a bar first. There is quite a bit of a range here. Some bars will have as little as 5 grams, while some will go up to 25.
Do not assume you can just eat 3 or 4 because these bars can have a surprising amount of calories.
Other Nutrients
For some people, things such as fiber or calcium are just as important as protein. Most bars that are marketed as high-protein also have a decent amount of fiber in them. Other things you may want, such as amino acids and vitamins, may be harder to find. Decide what your priorities are when it comes to the nutrients you want out of your protein bars.
Calories
Protein bars are usually pretty small, so many people make the mistake of thinking they can eat as many as they want. In reality, many of them are full of calories. Some even are full of saturated fat. If you are not concerned about this, you do not need to worry. If you are someone watching your weight, however, look for a protein bar that is low-calorie as well.
Consistency and Taste
A protein bar is only useful if you can eat it. Ideally, a protein bar will be something you look forward to eating. A common complaint about bars like these is that they taste chalky, gritty, or otherwise gross. Manufacturers are getting better and better at making their protein bars taste good. Reading user reviews online is one way to find out how tasty a protein bar is. Ultimately, taste is such a matter of opinion that you won't really know if you will like a particular protein bar until it is in your mouth.
There are many flavors of protein bars on the market. Some people will only eat the chocolate/sweet flavors, while others are more interested in fruity ones. If you find one that has all of the nutrients you are looking for but hate the taste, try the other flavors. Often, people only have one or two that they like.
Additives
On top of being vegan, you may want to look for products that are non-GMO. You would be better off with a protein bar that used no artificial colors, flavors, or preservatives. The more natural the ingredients, the more your body will appreciate it. Remember that just because a bar is vegan, it doesn't mean that there are no traces of things like milk. The bars may be made at a facility that process dairy products.
Final Thoughts
Protein bars are a quick and easy way for everyone to add an essential building block to their body. It can be particularly useful for vegans who do not get protein from more traditional sources. The most important things to look for when picking out your product are the amount of protein, the other ingredients, and if you like the taste.
If you're looking for protein bars that are diabetic friendly check out this post.
Stay on top with our newsletter.