The Best Protein Bars for Diabetics
Protein bars are a great way to get a quick protein hit. In this post we're focusing on protein bars that are diabetic friendly and bring you reviews as well as a buyers guide.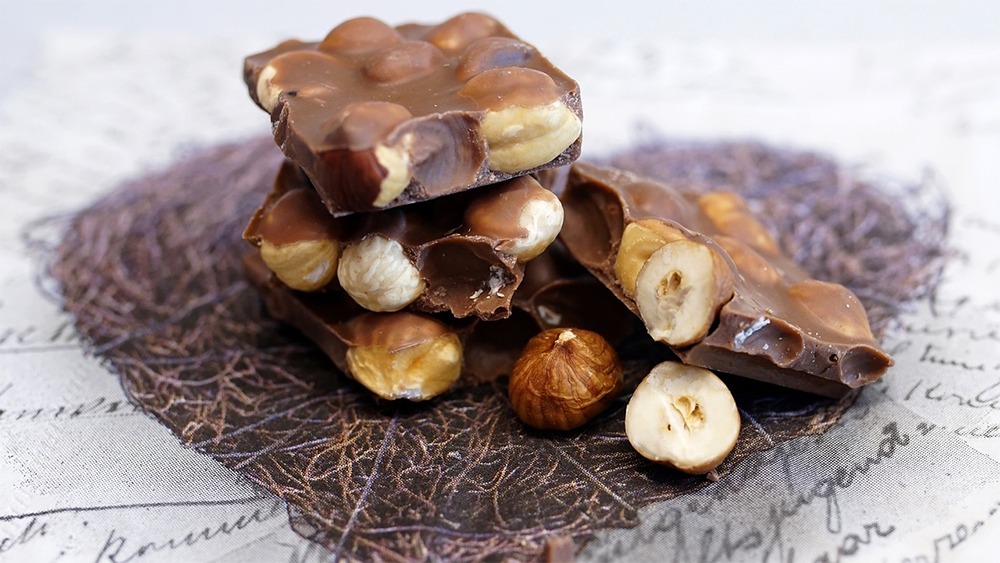 Pixabay
Protein bars are a great way to get a convenient protein boost without having to cook any food or make a protein shake. Another great thing about them is that they're usually pretty tasty. However, you'll often find the best tasting ones containing lots of added sugar which aren't exactly healthy or diabetic friendly.
If you're keen to quickly find our top rated bar we found that the Bionutritional Power Crunch Protein Energy Bars were the best protein bars for diabetics. If you want to find out why then keep reading!
The protein bars in the table above were ranked based on a combination of consumer research and experience. As you can see these all scored very competitively and regardless of the bar you choose you'll end up with a great option.
The Best Protein Bars for Diabetics

Protein bars are a great way to get a quick protein boost. They take up very little room and you can easily carry them around with you. In this section we review some great protein bars which are diabetic friendly. Below we've listed the best protein bars for diabetics which we're sure you'll love.
Bionutritional Power Crunch Protein Energy Bars
This diabetic-friendly energy bar is great for athletes and children alike. It provides 100% protein absorption. This is accomplished by using high-quality whey hydrolysates. In each bar, you will find 14 grams of protein. You can purchase this bar in six different, delicious flavors. Although these are called protein "bars" they are in fact wafer cookies. These creme-filled cookies are both high in protein and low in sugar. Due to this, they are a great way to add protein to your child's life.
The ratio of protein, carbohydrates, and fats was designed to help you feel full without feeling heavy. Each bar has 205 calories, with 115 coming from fat. What makes them a great option for diabetics is the low amount of glycemic response. There are approximately 5 grams of sugar in these bars, so anyone with diabetes would still want to eat these in moderation. These are also a fantastic choice for people who follow a low-carb diet.
People absolutely love the taste of these bars, comparing them to candy. It would be quite easy to convince your kids that they were getting a special treat instead of a healthy snack. Unlike many protein bars on the market, these do not have an unpleasant aftertaste.
Extend Bar, Yogurt and Lemon
If you need an option that is sugar-free, consider these bars from Extend Nutrition. Not only are they sugar and gluten-free, but they are also kosher. They are also considered heart-healthy. These bars can help you control blood sugar levels for an impressive 6 to 9 hours. It can prevent both highs and lows. They can even help you prevent hyperglycemia overnight. These bars are great for a quick breakfast, snack, or even dessert.
In each bar, there are only 150 calories. You will find only 1 gram of carbohydrates. There are 12 grams of protein and 5 grams of fiber. These are great for using before and after exercise to give you the energy you need and to prevent fatigue. The flavor is pleasing, with just the right amount of lemon.
These bars are helpful for weight loss and are designed to make you feel full between meals. They can curb your appetite while helping you control your portion sizes. You can use these bars with almost any popular weight loss programs, including low carb, low fat, and point systems. These bars are made with a patented blend of vitamins, minerals, and nutrients to be healthy for anyone, including those with diabetes.
Extend Bar, Rich Chocolate
Here is a good, diabetes-friendly, protein bar for the chocolate lovers out there. These have a lot of the same benefits as the yogurt and lemon version from Extend bar, including being sugar-free and kosher. Best of all, they help to control hunger for 6 to 9 hours. The chewy, chocolate taste of these bars makes eating them a treat instead of a chore.
Studies have shown that eating one of these results in consuming 21% fewer calories at the next meal, making these perfect for anyone trying to lose weight. The same studies show that hyperglycemia is reduced by 75%. Like the yogurt and lemon bars, these can reduce hyperglycemia overnight. In fact, they reduce morning hyperglycemia by as much as 28%.
In these bars, there are 12 grams of protein alongside 6 grams of fiber. You also get 10% of your daily recommended iron intake. These protein bars are a perfect balance of vitamins, minerals, and other important nutrients.
These bars are patented worldwide. They were developed by a medical doctor and are recommended by dietitians, doctors, and nurses. These bars were made with people who have diabetes in mind. This is a great snack for anyone who prefers heart-healthy, gluten-free products.
NuGo Smarte Carb Bar
These bars are sweetened with a sugar substitute. The protein is provided by soy. Soy is a good option for those looking to improve their bone health while also protect themselves from heart disease. You get an impressive 16 grams of this soy protein. There are 7 grams of fiber in these Smarte Carb Bars. In total, there are 150 calories in each one of these.
The label says there is 1 gram of net carbohydrates. Be aware that there are actually 24 grams of carbohydrates total, but they subtract 7 grams for fiber and 16 grams for sugar alcohol. The remaining are considered the "net" carbs. The non-net carbs are considered safer for diabetics because they are not thought to cause blood sugar spikes.
You can buy these bars in black cherry chocolate and peanut butter flavors. Both seem popular for both their taste and their texture. People say that they can't even tell that they were sugar-free. Be aware that these are not gluten-free and they do contain dairy. That being said, if you do not have allergy concerns, these are a decent choice for those with diabetes. Due to the amount of sugar alcohol in these bars, you may want to run them by your doctor before adding them to your diet.
Extend Bar Chocolate Peanut Butter
Extend Bars make the list yet again, this time with a chocolate/peanut butter flavor. These bars are sugar-free and full of both creamy peanut butter and actual peanuts. They have the same basic benefits as the other nutrition bars from this manufacturer on the list. They are great for preventing blood sugar swings and helping you to stay fuller, longer.
Athletes like these bars because it gives them a boost of energy, in the form of all-important protein, to get them through their workout. They also give you energy with their non-glycemic carbohydrates. After a workout, these are great for recovery and can help greatly reduce fatigue. They also help stop post-workout hyperglycemia.
Diabetic Friendly Protein Bar Buyers Guide

Finding a protein or snack bar that is delicious while still being safe for diabetics can be challenging. In many cases, protein bars are just candy dressed-up to seem healthy. With careful research, you can find a few different options on the market that will work with your body. Keep in mind, not all diabetics are the same, and your nutritional needs will vary. This guide is a broad overview of ways to find diabetes-friendly protein bars in today's market.
What Makes a Great Protein Bar?
The most important thing to remember if you are shopping for protein bars is that they need to have a low number or natural sugars. They also need to have low glycemic levels. Keep in mind that the American Diabetes Association recommends that any snack diabetics eat have no more than 15-30 grams of carbohydrates, total. A protein bar that is good for a person with diabetes is going to be low to no sugar but still offer all of the benefits that any other bar would.
Taste
It can be hard to find any protein bar that tastes good. This is especially true when the manufacturer does not put in a lot of sugar. A good bar for diabetics will use natural sweeteners. Fruits such as blueberries are one great option. Natural chocolate, like 100 percent cacao chocolate, is another option for making a protein bar that tastes great.
Since taste is so subjective, finding a bar that you enjoy may take some guess and check work. Reading online reviews can be helpful to find out if a particular bar tastes chalky, gritty, or has any other unappealing texture qualities. Some protein bars are flat-out bland.
Many types of protein bars for diabetics come in a variety of flavors. If you love what a bar offers you nutritionally but hate the way it tastes, look into trying a different variety.
What are Net Carbs?
On the road to the perfect protein bar for a diabetic, you are likely to see the words "net calories" quite a bit. Often, a bar will claim to have 1 gram of net carbohydrates, but when you flip it over to read the nutrition label it will say 20 grams of carbohydrates. So what does that mean?
Fiber is considered to be carbohydrates. Having a good deal of fiber in a protein bar is a good thing, whether or not you are a diabetic. Since it is not digestible, fiber does not cause blood sugar spikes. Not only is it considered low-glycemic, but it can also help to regulate your blood sugar (and other things.) So, the total number of fiber grams is subtracted to get net carbs.
Where it gets a bit trickier is sugar alcohol. Sorbitol and xylitol are examples of sugar alcohol and are common in foods. Many manufacturers subtract the grams of sugar alcohols to get their net carbs value. While it is true that sugar alcohols are not well-absorbed and cause a much smaller spike in blood sugar, that does not mean they do not affect it at all.
When you are keeping track of the carbohydrates as a diabetic, you must add those that come from sugar alcohol in order to be safe.
As a result, it is very important to thoroughly examine the total number of "Net carbs" that are in a protein bar.
Other Nutrients
Just because you are a diabetic, doesn't mean the amount of sugar should be your only concern. Anyone who is looking into protein bars should check the label for things like fiber, iron, and vitamin content. Some protein bars are a good source of amino acids. Having a protein bar as a snack can do a lot more for you than just control your blood sugar if you do your research.
Protein Bars for Weight Control
If you are pre-diabetic or have diabetes, losing weight can help control the condition. People who lose 5-10% of their overall body weight can greatly improve their blood sugar levels. That is why eating a protein bar that is designed to help curb your appetite can greatly improve your overall health. These bars can make you feel fuller, longer, or help you consume fewer calories at your next meal.
Be aware, however, that some protein bars have a lot of calories in them. Replacing all of your meals and just eating protein bars all day can actually cause you to gain weight. Be sure to consult your doctor about adding these products to your weight-loss strategy.
When to Eat Protein Bars
In order to get the most benefits out of your protein bar, there are certain times of the day to eat one. Although they may make a good occasional breakfast for when you are running late, it probably isn't a good idea to have one every morning. Ideally, you will eat a protein bar before or after a workout. Since a healthy diet usually consists of three healthy meals and two snacks, a diabetic-friendly protein bar can be eaten daily between meals. Just be sure to watch the calorie count and continue to monitor your blood sugar levels.
Beware of Allergens
Bars that are aimed at diabetics often do not worry about keeping out common allergies. It is important to carefully read the ingredients for things like soy, dairy, nuts, and eggs if you have problems with any of these foods. Soy, in particular, is a common source of protein in these bars. For more information on considering supplement bars and shakes if you're diabetic check out this great post.
Final Thoughts
Protein bars can be a good way to help curb your appetite and keep you from reaching for sugary snacks. It is important to know exactly what is in these bars before you eat one, especially if you are a diabetic. Remember, just because a manufacturer says they are "diabetes-friendly," doesn't mean you should take their word for it.
Do your own research in the form of examining the nutrition label and ingredients to make sure you are getting one of the best protein bars for diabetics.
For more information gym supplements check out our supplements section.
Stay on top with our newsletter.