The Best Glutamine Supplements
Finding the best glutamine for your goals can be difficult. This article brings you reviews and a buyers guide in order to help you find a great glutamine supplement.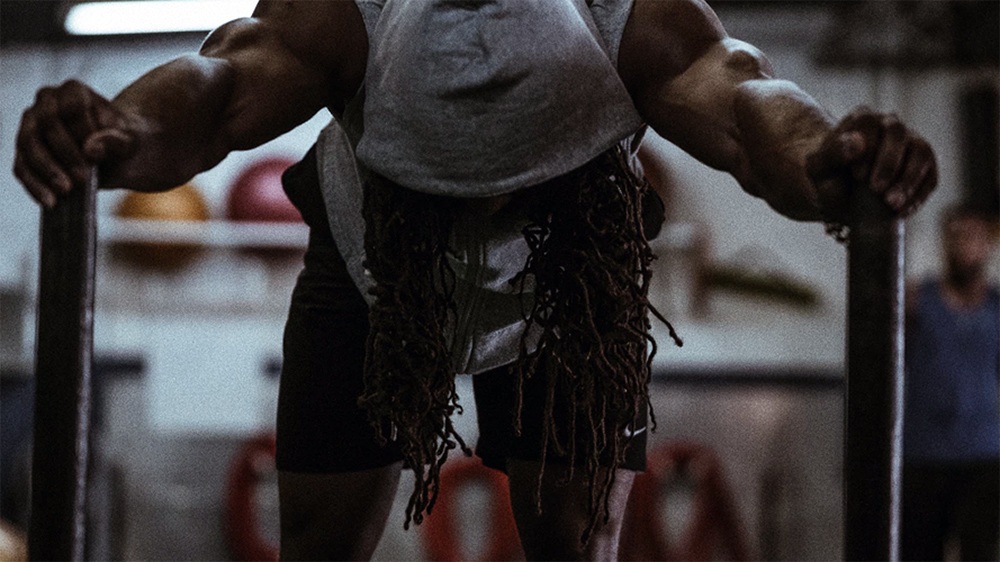 Unsplash
Glutamine is a popular supplement found in our bodies naturally and considered conditionally essential. This means it can sometimes be limited and therefore needs to be consumed as a supplement. We've looked at some of the best on the market in order to help you pick a great product.
We found Pure L-Glutamine Powder to be the best product on the market to date. To find out why keep reading!
Best Glutamine Supplement Comparison
| Image | Name | Rating |
| --- | --- | --- |
| | Pure L-Glutamine Powder | |
| | Cellucor Glutamine Powder | |
| | Raw Barrels Pure L Glutamine Powder | |
| | Evlution Nutrition Glutamine | |
| | Kaged Muscle L-Glutamine Powder | |
The products in the table above were ranked based off our experience with them and consumer research. When implemented as part of your diet glutamine can play a key role in your athletic performance.
Best Glutamine Supplements
When looking for a great glutamine it's not as simple as buying the first item that fits your budget. You need to ensure that you buy something suited to your specific needs. To save you trawling through the market looking for the best glutamine, we've compiled a list of our favorites. Below is a list of the 5 best glutamine supplements on the market which will have a big impact on your athletic performance.
Pure L-Glutamine Powder
This vegan-friendly product is designed to help people pack on more muscles. It does this in a number of ways. One of the biggest is improving your protein metabolism as well as preventing your body from using up your muscles during your workouts.
For those who need a natural product, you will be happy to know that this one is free of artificial colors, preservatives, additives, or flavors. This is a gluten-free product and they added no fillers.
Easy to use, this product includes a handy scoop. This product is safe enough to consume daily and can be taken with your meals or in between them. It can easily be used in a shake or smoothie. Be sure not to take it with anything hot, as it can diminish the effects of the Glutamine.
For bodybuilders, the company recommends taking 5 grams (2 teaspoons) 2-3 times a day. Everyone else should only take 1 gram (about 3/8 teaspoons) anywhere from 1 to 3 times a day.
Micro Ingredient, the manufacturer of this product, has a reputation for developing healthy, Organic products for their consumers. They have all the newest technology to make sure they can deliver a product with all of the nutrients promised. Due to this, their powder may be a good option to try for those wanting to experiment with Glutamine usage.
Cellucor Glutamine Powder
This easy to mix supplement is ideal for anyone who wants their Glutamine to taste good. You get 5 grams of L-Glutamine within every serving, and 50 servings per container. People who struggle getting other supplements down will enjoy the fruit punch flavor.
The manufacturer does warn that this product is not ideal for people with lactose sensitivities. It also is not gluten-free, if that is something important to you. Also, in order to achieve the good taste, they have included artificial flavoring. That being said, it doesn't have a lot of fillers and unnecessary ingredients so it is still very natural.
For use, they recommend mixing 1 scoop (included) with 8 oz water. One scoop is equal to 7 grams.
They say it is best to do it after training, and up to twice a day. Many people prefer to include the power in their shakes.
Cellucor, the manufacturer of this product, has a great reputation in the bodybuilding community. They are known for creating products to give you the energy to get through your workouts as well as to help you recover. The product has a 30-day money-back guarantee, making this another good product to try if you are just testing the water.
Raw Barrels Pure L Glutamine Powder
They call this product "No Bull Glutamine Powder" and that seems to be a pretty accurate description. This product qualifies as vegetarian, vegan, and gluten-free. The Glutamine has been laboratory tested to make sure it is top-notch and won't clog your body with anything unnecessary. You would have a hard time finding a more pure form of Glutamine on the market.
With the purchase of this product, you also get a free digital guide to begin your workout journey. It claims to tell you what the fitness industry has been keeping from you and change your routine in 7 steps. For people unsure of how to get started, this guide may be handy.
Raw Barrels is a relatively new company, having been formed in 2014. The company was formed specifically for making pure products.
They have several products, such as BCAA tablets and Creatine Monohydrate, that they recommend using along with the Glutamine powder.
This product also has a lifetime satisfaction guarantee, which is pretty impressive. If at any point you decide you aren't getting the results you want, you can return it for a full refund. They won't ask any questions or pressure you to change your mind. If you are skeptical about Glutamine, consider trying this risk-free option.
Evlution Nutrition Glutamine
Being a "pharmaceutical grade" Glutamine supplement is just one of the great things about this product. It is another plant-based product, making it an option for vegans and vegetarians. It is also gluten-free. In fact, under other ingredients, it lists "none."
This is the most budget-friendly option on the list. Each container has 60 servings and each serving is 5 grams. It comes with a handy scoop for measuring. It still manages to be a very natural product at the lower price. Although it is safe to be used anytime, it is designed to optimize your Glutamine levels during and after workouts.
Like most Glutamine supplements, you should take it 2-3 times a day.
Users report feeling a burst of energy when using this product. The reviews on how easily it dissolves seem pretty mixed. It may be a product that is better for adding to a shake than adding to a bottle of water.
If this product helps you achieve your goals, it will save you considerable money over some of the other products on the market. This is especially true if you plan on using it for months, or even years. Evlution Nutrition offers a 30-day money-back guarantee. This Glutamine product definitely seems worth giving a try.
Kaged Muscle L-Glutamine Powder
This is another very natural Glutamine product on the market. One of the things they brag about is their "ingredient transparency." This means that absolutely everything in the powder is listed in the ingredients. For people who are very cautious about what they put in their body, this is a great feature.
They make this product in the USA. It is made using plant-based sources, rather than animal ones. You will find no artificial coloring or flavoring in this product. Additionally, there are no banned substances, making it safe for athletes.
It is vegetarian, vegan, gluten-free, and even kosher. There are no toxins or other impurities found in the powder.
The servings of this powder all contain 5 grams of fermented Glutamine. It is designed specifically for taking post-workout. The recommended dosage is 1 scoop, 3 times a day.
KAGED MUSCLE went out of their way to make a product unlike any other. Everything from their patented ingredients to their proprietary manufacturing process makes their end product different than the rest. For people who like to train intensely, this is a great product. It may also be worth considering if you haven't seen your desired results with other Glutamine supplements.
Buyers Guide

Many people rely on Glutamine to help build up their muscle mass. It is a great supplement for after your workout. There are several reasons why you might consider adding it to your routine. This buyer's guide is designed to help you learn about what to look for in a Glutamine supplement as well as go over some of the benefits of taking it.
What is Glutamine?
Glutamine is an amino acid. It is a building block in protein. It is the biggest transporter of nitrogen to your muscles. This amino acid is known as "conditionally essential." This means that your body does need it, but only under certain circumstances. Examples of these are after a great deal of exertion, an injury to a muscle, or certain diseases.
Glutamine is produced almost exclusively in your muscles. It is regulated by your liver and usually gets to your stomach via the intestine wall cells. Since it also plays a part in the kidneys, it is considered important for your immune system as well.
Why Take Glutamine?
People take Glutamine for a variety of reasons, not all of them relating to bodybuilding. Essentially, it all boils down to it helping your body recover. Here is a quick breakdown of the benefits of Glutamine:
Protein Synthesis
When you train hard, your body may catabolize your muscles for Glutamine. This basically means your body will "eat" your muscles in order to provide Glutamine for other cells in your body. A Glutamine supplement can prevent that from happening.
Immunity Boost
If you are ill, you can't workout. If you train hard, often, you can actually be more susceptible to illness due to depleted levels of Glutamine. A supplement can stop that.
Maintain Nitrogen
In order for muscle hypertrophy to happen appropriately, the level of nitrogen must be balanced.
Glutamine & Bodybuilding
While Glutamine is a very useful amino acid, there is not much evidence that says it will increase your muscle mass or reduce fat on its own. It is still highly useful for people who workout often and intensely. You are more than likely putting your body through a lot during your sessions. Dehydration and torn muscles are just two of the common problems associated with intense training.
There are several other supplements that can be combined with Glutamine to increase your results. Leucine is considered the best one for building muscle mass. Glutamine is still important; it allows your body to recover enough to keep moving towards your goal. It also helps provide you with the energy you need to get through your training.
For more benefits of glutamine check out this great post from Bodybuilding.com
Things to Consider
There are a few things to keep in mind when shopping for this product. The only form of Glutamine you will find to buy typically is L-glutamine, but there can be some variables.
Which form you take glutamine in should be a consideration. You can get this supplement in powder, capsule, and drop form. The best one will depend on your personal preference for taking supplements.
Another consideration to make is the ingredients. The biggest difference between products is often the other ingredients that have been put in it. If you are wanting to take other nutrients, you may be able to find a supplement that combines it with Glutamine. Watch out for fillers and artificial things, which can reduce the effectiveness.
Like all products, glutamine is producted by a huge variety of different brands. If you have a preferred brand of supplements already, it would be a good idea to start with their Glutamine product.
For those who haven't taken many supplements, consider the reputation of any brand you consider buying.
Whether the product has been tested should be a definite consideration. A good Glutamine supplement will have been lab-tested for effectiveness. If this is the case, they will advertise it right on the label.
Your budget is likely a factor in any purchase you make. Be aware that the cheaper Glutamine supplements will often have a lot of fillers, making your product less effective.
Taste is another consideration you should make. For some people, how good their powder tastes is a top priority. Other people prefer products without anything artificial, such as flavoring.
This is ultimately a personal preference. There are some products on the market that claim to taste great without using artificial flavors.
It may take some guess-and-check work to find a supplement you enjoy taking.
Questions to Ask Yourself Before Buying a Glutamine Supplement
On top of the considerations mentioned above, there are a few other questions to ask yourself when considering starting a Glutamine supplement:
1) Are you pregnant or breastfeeding?
There have been several studies conducted to find out if Glutamine supplementation is safe when these things are occurring. So far, there is not conclusive evidence one way or the other. As a result, it may be best to wait until you are no longer pregnant or breastfeeding before taking Glutamine supplements.
2) Are you healthy overall?
If you suffer from any chronic conditions, it is a good idea to consult your doctor before starting to take any supplement. This includes Glutamine. Although Glutamine is good for recovery, a doctor can advise you of any potential complications taking large doses of it may cause.
3) Are you prepared to do the work?
No supplement will help you lose weight and build muscle by itself. Be sure you are ready to commit to the working out and lifestyle changes before you start spending money on a Glutamine supplement.
Dosage Guidelines
It is always best to follow the dosing chart on the specific product you buy. That is because it may contain other ingredients that has different limits on how much can be consumed daily.
This should be broken up into 2 or 3 servings. It is best to take it right after waking up as well as right after your workout. If you are worried about side effects, you should start with just one dose a day and work your way up to the recommended amount.
Potential Side Effects
You may be concerned about possible side effects of Glutamine supplements. Taking anything does bring with it the risk of a reaction. The chances of anything other than very mild side effects from taking Glutamine are very slim. Most studies show that negative side effects are non-existent.
Too much of a good thing can quickly become a bad thing. If you take too much, you may find yourself with an upset stomach. People that find themselves nauseous taking Glutamine, even if they take the right amount, may want to consider taking it with food. Be sure to always follow the dosage guidelines.
It is also important to not neglect your other nutritional needs. Supplements should never replace a healthy diet.
Final Thoughts
Just like other popular supplements such as pre workout or protein, glutamine is widely considered a great supplement for bodybuilders to incorporate into their daily lives. Whether you need a vegan-friendly option or just something you won't hate drinking, there are plenty of options on the market.
Whether you are trying to increase your muscle mass, or could just use a boost recovering from an injury, using one of these products can be beneficial. Hopefully, this guide gave you a good idea of what you are looking for in your Glutamine supplement.
For more informaton check out this great guide to glutamine by MyProtein.
Stay on top with our newsletter.