How to Find Running Shoes That Fit
People who are serious about running know how essential it is to find a pair of running shoes that fit properly. Without them, a runner is at risk for serious injury or chronic pain.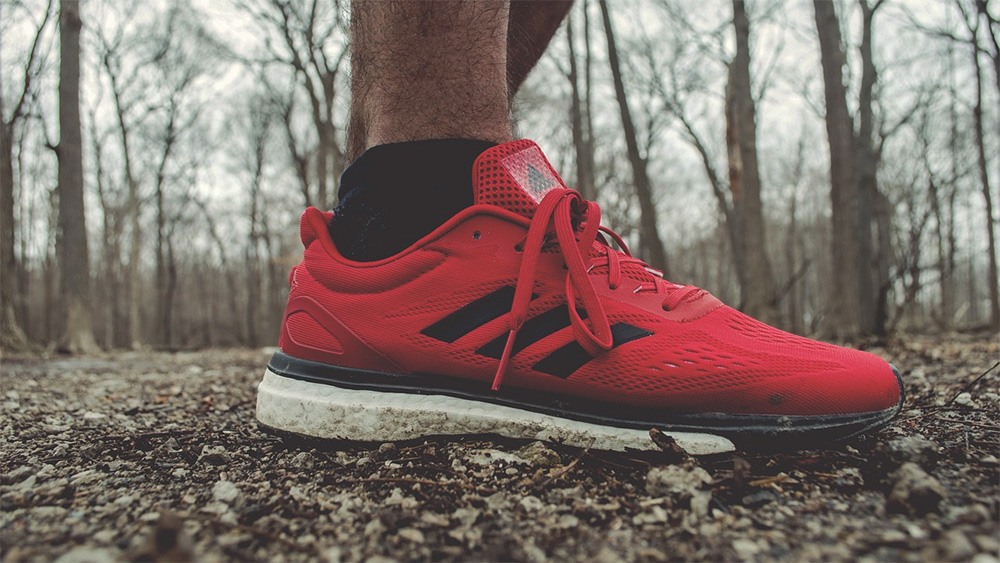 Pixabay
People who are serious about running know how essential it is to find a pair of running shoes that fit properly. Without them, a runner is at risk for serious injury or chronic pain. In order to know how to find a pair that fit just right, it is important to become familiar with some of the terminology used with running shoes.
Upper
The is a broad term that describes everything other than the sole of your shoes. This part of your shoe can be made from a wide variety of materials. Some shoes have several different pieces of fabric connected to each other while some shoes have an upper made of one solid piece.
You will want to find shoes that have an upper that works with the shape of your foot. When trying them on, make sure they are not pinching your feet anywhere.
Saddle
One of the most important parts of your running shoes is the saddle. This is where the laces are that hold your shoe in place during your run. You will want the saddle to fit closely to the foot without making it feel too confined. There are a lot of different details that can be found on the saddle, all designed to work with different shapes and sizes of feet.
When trying on running shoes, make sure the saddle holds to your foot and doesn't allow it to move around too much. It should not be so tight that your foot cannot raise slightly while you are running.
Toe Box
As the name implies, this is the part of the shoe where your toes hang out. It is everything from the eyelets of the laces to the very end of your shoe. You will often find a piece of rubber here to protect your toes while out on the trails.
It is important that the toe box in your running shoes does not overly constrict your toes. You will want to be able to move them naturally while running. A toe box that is too tight is a good way to end up with blisters.
Ankle Collar
The part of the shoe that interacts with your heel is very important. This is the part of the shoe that is found at the top of the opening. Some shoes are very heavily padded while others fit closer.
When trying shoes on, be sure to move around quite a bit.
You need to know how much your heel moves around while wearing the shoes. It should become obvious quickly if the ankle collar will irritate your heels or ankles.
Heel Counter
This is the part of the shoe that your heel hang out in. A good heel counter can help provide stability and support during your run. There are some shoes on the market currently that have no heel counter at all. They instead allow for a full range of movement.
The heel counter is part of the shoe that can only be tested by jogging around a bit, even if only in place. Pay attention to how your heel feels when your foot connects with the ground. Any minor discomfort up front could lead to major discomfort down the line.
Outsole
This is the part of your shoe that will be hitting the ground running. Manufacturers often add foam or rubber strategically to help put a little spring in your step as well as to increase the longevity of the shoes.
When shopping for your shoes, look for a pair that is made of materials that will not weigh you down too much. You want shoes that will be durable and give you good traction. You do not want shoes that are overly stiff. People can have surprisingly different shapes to the sole of their feet, so look for a pair of shoes that are a good match for yours.
Final Thoughts
One of the worst things you can do is buy a pair of running shoes based on looks alone. While liking your shoes is important, it is not nearly as important as proper fit and support. Also be sure to round up if you are in between shoe sizes.
Shoes that are too small will cause blisters and other discomforts. You can always ask to have your feet measured to ensure a good fit. A good pair of running shoes is a great tool in every runner's arsenal. If you're a runner with wide feet looking for great fitting shoes, this post breaking down the benefits should help.
Stay on top with our newsletter.